Why join Sunway iLabs Super Accelerator?
Looking to join the Sunway iLabs Super Accelerator? Let us have a chat with Eleanor Choong, Head of Sunway iLabs Ventures to address some of your burning questions and explain more on how Sunway fuels the growth of startups through Sunway's ecosystem.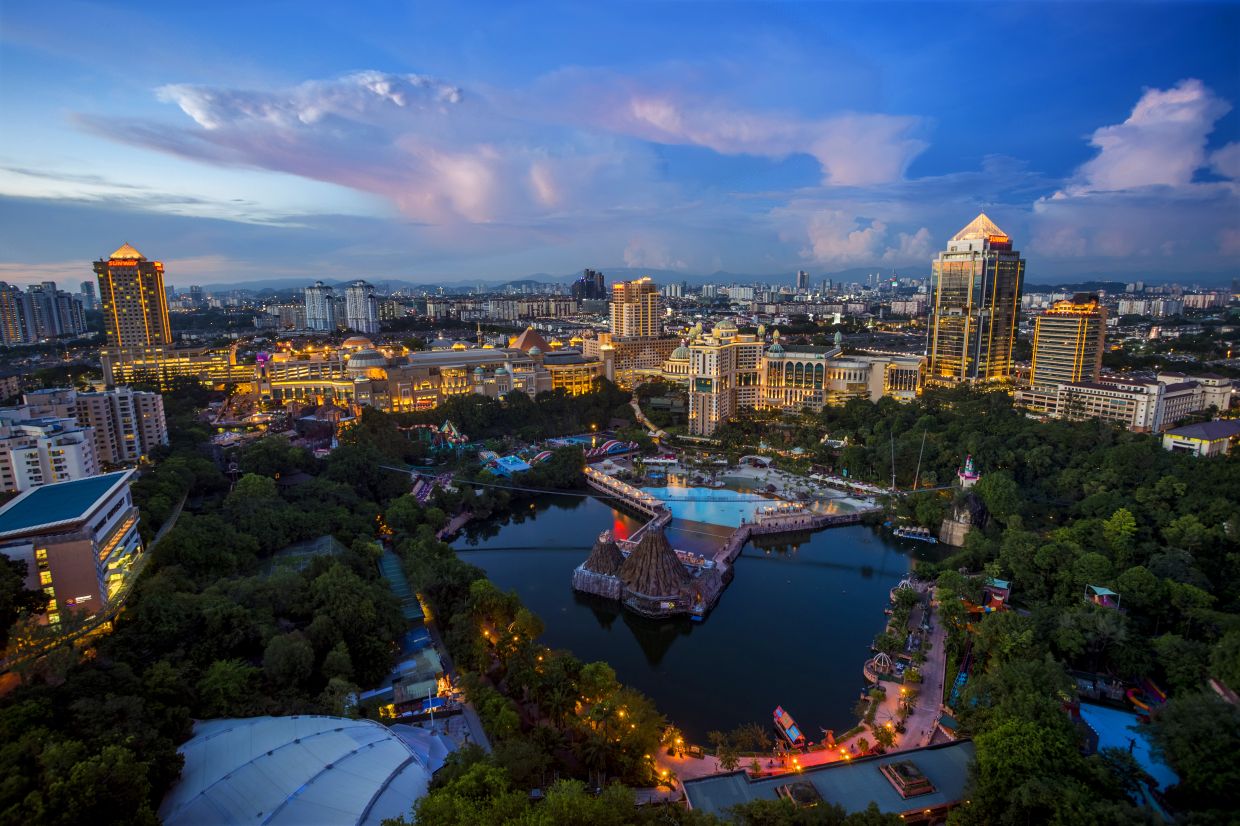 This all sounds great, but what does Sunway's ecosystem comprise of? 
Eleanor Choong: Founded in 1974, Sunway Group has grown into one of Malaysia's largest conglomerates consisting of 13 business units with core interests in real estate, construction, education, healthcare, retail, and hospitality. More than just an amazing place to be in, our city serves as a living laboratory where we bring together researchers, experts, and academia to generate new innovations and real-world solutions. We recognize that it is important for us to adopt an open entrepreneurial mindset and collaborate with ecosystem partners to innovate. Therefore, through the Sunway iLabs Super Accelerator, we want to invite innovative startups to collaborate with our business units to validate, commercialize and scale their businesses.  
What does a POC or pilot with Sunway look like? 
Eleanor: From our experience, we find that the startups which has the most synergies with Sunway are companies who need support with product validation and market access. Sunway iLabs assess and filters each startup to ensure that only the best companies with an MVP (Minimal Viable Product) or market ready solutions are introduced to our business units to evaluate if their solutions would be a right fit for our business needs.  
During our last cohort in 2020, the work-from-home culture spurred the need for Sunway to adopt more digital well-being programmes for employees. We saw both the market potential and opportunity for Sunway to do a pilot with Fitscovery's online fitness and nutrition solution, which led to the creation of www.sunway.fitscovery.com. Through the pilot, Sunway employees had unlimited access to Fitscovery's platform at a low fee while Fitscovery's team used the pilot to tweak, customize and improve its product's features through real user feedback. It was a fantastic way for both parties to validate and collect data!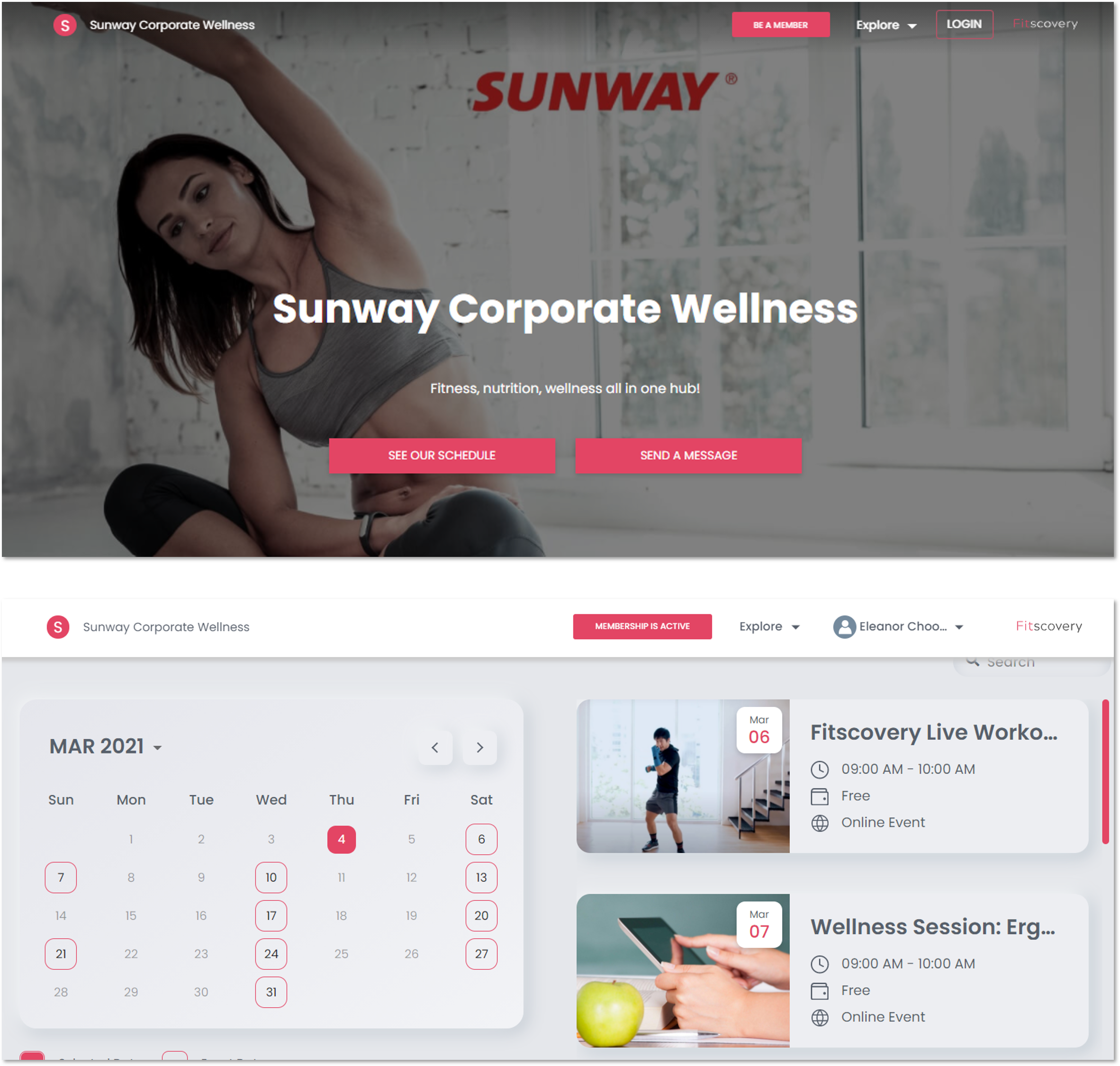 Could you give us an overview of the type of commitments you expect startups to make? 
Eleanor Choong: Throughout the programme, startup founders are required to attend bi-weekly mentoring sessions with their allocated super connectors as well as participate in all the launch events, workshops and demo days which will be conducted either virtually and in-person, adhering to safety guidelines and SOPs. In addition, for the TOP 5 who make it through to the accelerator, startup teams are expected to carry out their pilot projects and achieve the agreed milestones. 
We do often get founders asking us if they can participate in the accelerator while managing a full-time job. To be honest, there is not a written rule on the matter. However, at Sunway iLabs, we do view startup commitment very seriously and highly value teams where their founders and core team are 100% committed on the venture and do not have other work/ business commitments.
Click here to see how it's like going through the Super Accelerator programme. 
Do I need to be in Sunway City for the accelerator? 
Eleanor Choong: It is not necessary for you to move your office or be in Sunway City for the accelerator. For now we are planning for most of our workshops and events to be held online. Should we host a physical event at Sunway City we will notify you and provide sufficient time to make necessary arrangements to come.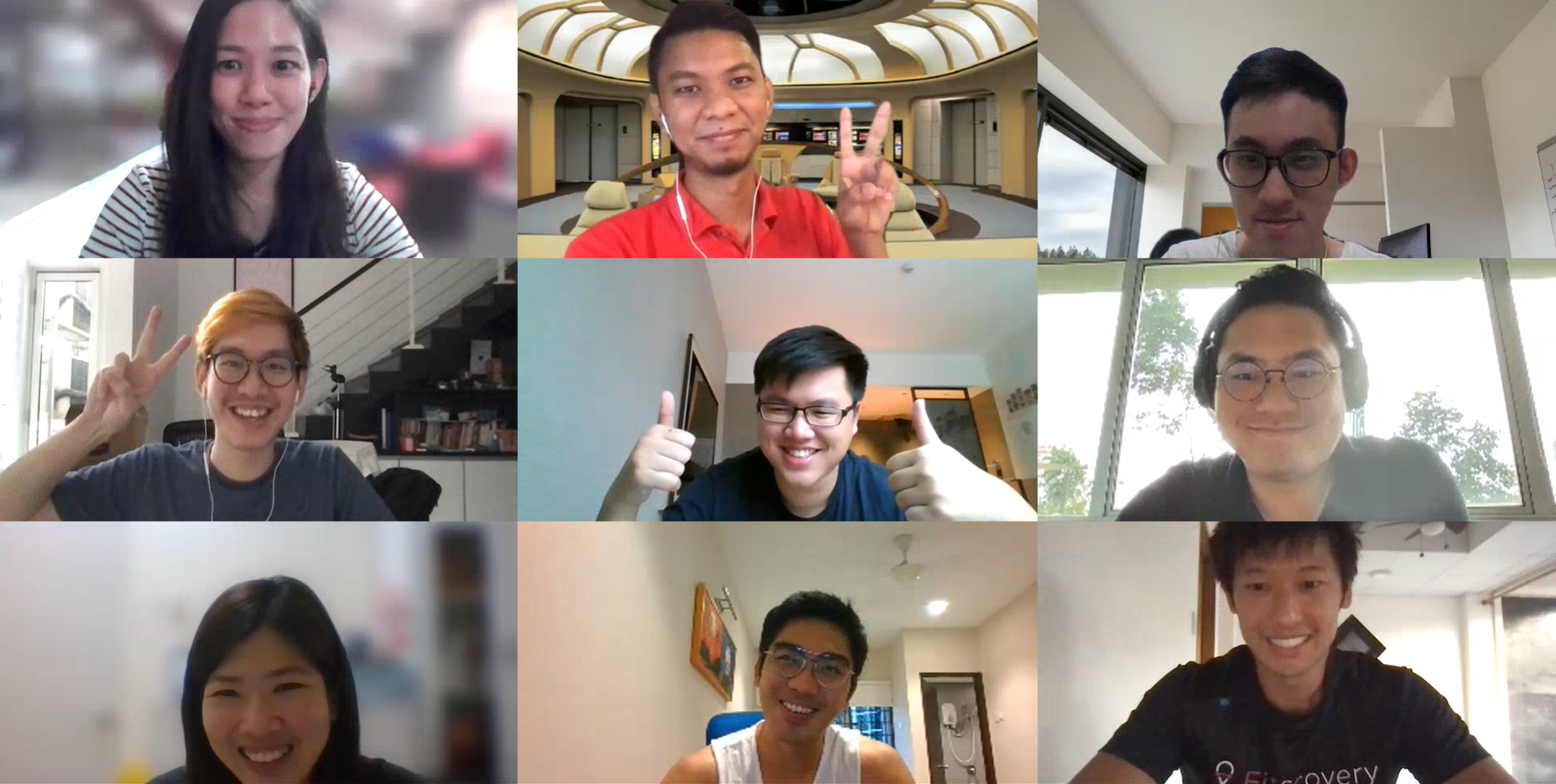 *Please do note that there may be a need for you to be close to Sunway City when you carry out your pilot with Sunway, depending on the nature of your pilot.  
What do you look for in a startup that wants to join the accelerator?  
Eleanor Choong: We look for committed startup founders who see the value and are ready to grow their businesses through Sunway's ecosystem, working closely with our mentors, industry experts, talent, business units and academia. The minimum criteria are startups with an MVP or market-ready solution which aligns with any of our key verticals (agrifoodtech, digital health, eCommerce, edutech, fintech and smart cities). Companies who understand how to solve real market problems through a unique and scalable approach are valued and those with traction, clear tech capabilities and high synergies with Sunway tend to score higher.  
Why does the accelerator provide investment via two tranches?  
Eleanor Choong: Sunway iLabs provides up to RM100,000 in funding which are divided into two tranches. The first RM50,000 will be given to the selected TOP 5 during the start of the 3 months accelerator whereas the second tranche given only to companies who successfully complete the programme and achieve the agreed pilot, KPI (key performance indicators) and milestones at the discretion of the investment committee.  
Based on our research, upon completion of an accelerator many startups tend to spend a lot of time raising funding so by providing a follow-up investment via a second tranche investment, this helps provide the startup slightly more runway to scale their business before they are ready to raise their next round from external investors. 
Why does Sunway iLabs take equity in the companies?  
Eleanor Choong: We believe that the value of mentoring, training, networking, and pilot with Sunway business units provided through the accelerator has immense value and contributes to the growth of your startup. When we have skin in the game, we are also motivated to help you succeed by continuing to provide value insights and strategic consultation, helping you to scale and raise your next round even after the completion of the accelerator. We want you have the best possible start and improve your chances for success and business sustainability.  
Lastly, why should startups join the accelerator?  
Eleanor Choong: Backed by one of the leading conglomerates in Malaysia, Sunway iLabs Super Accelerator provides startups with a test bed and market access to Sunway business units and global ecosystem partners. This creates real market opportunities for startups to test and validate their product, but to also build traction and scale with Sunway as a lighthouse partner. In our previous cohort where we selected 5 top companies for the accelerator, we have successfully run 10 pilots within Sunway's ecosystem and made introductions to more than 53 high value businesses and partners.  
The direct connection to student talent and experts at Sunway University and collaboration opportunities with our global academia partners which include UC Berkeley, University of Cambridge, Harvard University, University of Oxford, and MIT Boston are also immensely valuable and cannot be found elsewhere. Startups looking for tech talent can also access 42KL, a revolutionary coding school aimed at developing tech talent with problem-solving skills and mindsets.  
On top of that, startups also get RM100,000 in funding, access to industry experts and seasoned mentors, as well as the chance to be part of Sunway's ecosystem!
What are you waiting for? Apply now. Application closes at 12:00pm (15th June 2021).