Building Sunway University's Top Start-ups
Have you ever had a great idea for a product or service, and then thought, "Now what?"

Turning idea into a reality isn't easy.

Startup Runway is a 3-8 months, flexible programme that empowers passionate young entrepreneurs to build their business ideas, and to kick off their business journey from any stage they are at. Let us help you find that stage and navigate!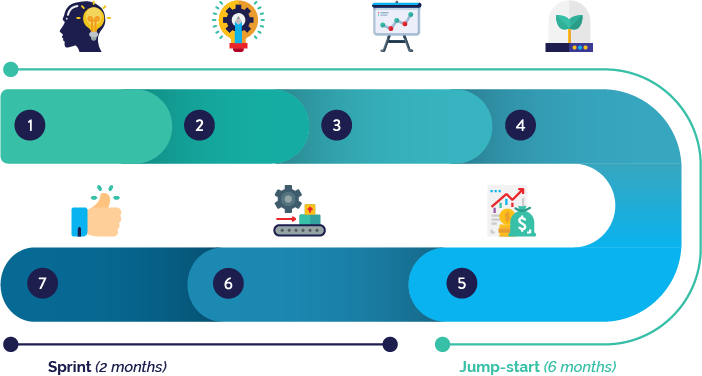 BUSINESS
MODEL
DEVELOPMENT
A vision of the
problem you are
trying to solve
An idea on how you are going to solve the problem
A team of committed individuals who can contribute various skill sets to grow the business
A strong passion to make an impact by turning your idea into reality
Mentorship throughout your entrepreneurial journey
Business advice on how to manage and run a start-up business
Resources and tools to build your initial
prototype
Connections to key ecosystem players and partners
Share with us your idea and we will be in touch

6 to 8 months' worth of face to face mentorship, from experience entrepreneur, industry experts, investors, technical expertise etc.

Up to RM 2,000 grant to
reimburse cost associated
with prototyping and
growing your start-up.Grant

USD 1,000 worth of
Amazon Web Services
(AWS) credit for cloud
computing services.

Free access to the
Makerspace

Free access to our space at Menara
Sunway & Makerspace at the University.

Networking & Partnership Opportunities
Get strategic access to networking sessions and partners that may suit your venture.

To iLabs Accelerator
upon graduation.