Online Gaming: The Next Frontier for Business Innovation?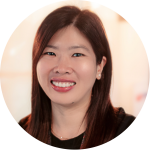 When my seven-year-old son started playing "Roblox" during the pandemic in 2020, he shared about notable entrepreneur figures such as Elon Musk and expressed his regret for losing money from buying and selling a car instead of a house. Little did I know that "Roblox," an app that enables users to play games, design games, and communicate with others online, could educate children about entrepreneurship, and comes with business opportunities.
Nike, the sportswear giant, leveraged the Roblox platform for brand awareness in late 2021, where Roblox players will choose to clothe their avatars with free or even paid-for products in Nikeland. The online game also serves as a platform for fans to meet, take part in promotional activities, and engage with a whole range of brand experiences, including meeting LeBron James, virtually. Seven million "people" visited Nikeland during the first two months, and with 21 million visitors recorded in less than a year. Nikeland also recorded with a total of 185 million Non-Fungible Tokens (NFT) in revenue according to Dune Analytics (August 2022). Considering the intangible benefits, there are probably millions of digital brand ambassadors created and purchased desirability transplanted through the virtual world. Then you have Gucci Town and Tommy Play which also intend to bring affinity to the GenZ through the online-to-offline experience.
January this year, AO Adventure was launched in Roblox as the virtual version of the Australia Open, where fans could dress and play digital tennis. This Roblox experience brought more than 2.4 million visitors in a week, which was 3x the number of real-world visitors. Recently, Changi Airport unveiled Changiverse, which comes not only with a virtual tour of Changi Airport and Jewel but fun activities quest that allows you to stand a chance for winning a pair of economy class tickets on Singapore Airlines to any destination with a direct flight on the airlines. Has this again up-level the customer experience in both the online and physical world?
Moving the lens over to Malaysia, online games for business remain at a nascent stage. We see retailers incorporating small gamification elements for customer engagements or for a loyalty programme, such as wheel spinning mechanics that helps customers to decide what to eat at a shopping mall, mini-games that nudge the consumers for daily rewards collection, mini-games that promote financial literacy, and etc. Yet, there is no significant creation or launch.
Although online gaming can be used for brand-building and marketing purposes, it also serves a distinct purpose in education through game-based learning. Game-based learning is not to be confused with gamification, as the former involves designing game mechanics within a specific framework guided by learning objectives to deliver measurable outcomes. This approach provides an
experiential learning experience for students, enabling them to gain a hands-on understanding of the subject matter. In contrast, gamification simply involves adding game elements, such as Kahoot or Quizlet, to enhance classroom engagement.
Sunway University has developed an online game called "Paradox of Theron" to complement its entrepreneurship education, which emphasises the development of an entrepreneurial mindset and skills such as creative thinking, problem-solving, risk-taking, and communication. This approach enables the university to offer entrepreneurship as a subject to a large number of students (>300) through a flipped learning arrangement, allowing students to practice their entrepreneurial skills and mindset in a virtual environment. In order to play "Paradox of Theron," students must form teams of 10 players and tackle challenges related to the United Nations 17 sustainable development goals. Students are encouraged not only to solve challenges individually but also to review and help other team members to work on their solutions. Each activity is assigned points, which are converted into virtual tokens that allow the student team to acquire lands (just like playing Monopoly!).
During the pilot trial, it was interesting to observe the different ways in which students reacted. Some teams were less inclined to take risks, resulting in a high token value but little land ownership. Other teams spent all their tokens on land acquisition, sometimes without a clear strategy. Nonetheless, it was evident that students were able to work collaboratively as a team, develop strategies, persistently solve problems, invest, and accumulate wealth, demonstrating their ability to collaborate and remain resilient.
Lastly, Malaysia boasts exceptional game development skills, exemplified by Wan Hazmer, who served as the lead game designer of Final Fantasy XV and gained international recognition for his contributions to the gaming industry, including introducing Roti Canai to the popular game. Despite Wan Hazmer's success, the scarcity of similar talents in Malaysia remains a concern, and retaining such talents within the country poses significant challenges. Even though there is a robust demand for online games in various industries or businesses, there is still a considerable gap to close.
This article is published in The Edge on the 26th of June 2023.