Movement Control Order and Communication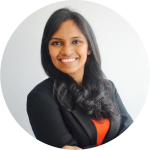 Written by Mirosha Somasundram

COVID19 has not only affected the health of people around the world, but also many other matters including communication between people. Communication between friends, families and colleagues. Questions like "how are classes in schools going to be conducted?", "How are business meetings going to take place?" and numerous other questions were clouding the heads of people. The Movement Control Order (MCO) is keeping us all within 4 walls, which is helping to flatten the curve, but what about everything else?
Sure. With technology, we can connect with anyone within a second, by just having a strong Wi-Fi connection. Remote working is more prevalent in the tech field, as the nature of most jobs is such, where all we need is a laptop. Most business meetings, if not between two different countries, have usually been conducted face to face, for a better connection. How are we going to make communication more effective without meeting face to face, while we work from home though? How do we be as productive as we usually are, at our offices.
1. When working remotely, a centralised channel could be set. There are many online platforms being made available now, such as Zoom, Google Hangouts, Microsoft Teams that provide a place for teams to work together, and still keep the momentum going by seeing each other via video calls. Meetings can be held bi-weekly or weekly, just to monitor each other's status at work, and also check on their well-being. Team members would feel more connected to their fellow colleagues when they are constantly in touch, keeping the community alive and more interactive. This actually makes team members feel less alone and helpless, as when you are in office, your colleague is right next to you. Now with the MCO, you need to make more effort in reaching out to them when they're home, wondering if they are available to attend to you.
2. Plan your wordings well, when you are constructing an email or a text. A reduction in face to face meetings only leads to an increased amount of written communication. The anxieties amongst our community has increased with the MCO, keeping everyone under a roof, wondering if it is all going to get better soon. With that, it would be better if the choices of words used are better and frequent communication is done with your fellow colleagues and partners to reduce all the anxiety. When the COVID19 crisis hit the Tuck School of Business, USA, the MBA program leadership team camped out in a central location to ease everyone's anxiety and provide updates regularly. Do feel free to share non-work-related communication such as personal stories during the MCO, anecdotes and humorous media that are relatable by all to keep up the livelihood.
3. To ensure productivity, set your own work-space. Go to that area, on a regular basis, so there is a confined space for you to have better focus with less traffic. Some people do like moving around, as they like a change in environment. In start-up settings, the environment tends to be different as well. There are hot desks all over that allow you to move around. When working from home however, it's advisable to have a designated work station, to avoid distractions at home – thoughts that pop in your head going, "Have I done my laundry?", "Maybe I should grab a snack", "My house looks a little messy, maybe I should clean it up". This way, you'd be able to focus better during work calls, or video calls without having a family member or your pet popping at the back waving at your managers.
4. Set a specific timing for yourself. If you are a morning person, perhaps strictly stick to your routine. Working within 4 walls, with so much restrictions on even walking out of your own gates, to a park next to your home might burn you out if you are on your laptop 24/7, or in this case, 24/28. After a day filled with business meetings, work, and calls, try to put your electronic devices away. Your eyes might be switching from your laptop screen, to mobile screen to television screen, which might only affect your health and vision. Setting these boundaries might help you to recharge your battery for a more productive period later on.
5. Prevent cabin fever. With the anxieties caused by the current situation, and the MCO, the possibilities of someone catching cabin fever is indeed heightened. Constantly find new things to do, if you are tired of just sitting at a fixed spot. YouTube home workouts, search for new recipes and try them, read more books, video call your friends that are miles away, or just across the street and play an online game with them. Social devices are there not to limit, but to allow us to make use of them. Use platforms such as Facebook, Facetime, Instagram and more, to keep in touch with your loved ones. Preventing cabin fever, would also keep your work productivity in check.
The Sunway iLabs team actually turned our Friday evening hangouts into a Friday evening online game time! We played Psych and had a really good time. With no surprise, our boss won it! Some of us brought drinks and chips to our table and had it while playing the games, to make it merrier. Yes, we do miss team lunch and hangouts, but we made the best out of what we had – technology!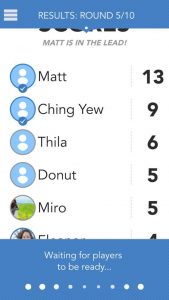 Let's be gentle with ourselves. It's normal to feel overwhelmed and afraid, during this trying period of time. Even as we practice social distancing, this new normal is something we are figuring out together as a community. It can be challenging during some days to constantly figure out more effective ways to communicate with others, whilst remaining as productive as you usually are, if you have not already been working from home. Staying close to our teammates and community actually works wonders, as it makes us feel connected and alive! Wash your hands, and maybe some dishes – apparently, it's therapeutic?