The Sunway Innovation Labs (iLabs) Makerspace aims to support and foster Sunway University's entrepreneurial ecosystem through self-initiated and collaborative learning that provides hands-on experiences.
FREE to use for any Sunway University students.
Monday to Friday (except public holidays)

Sunway University Students : 9.00am - 6.00 pm
Makerspace Wizards : 6.00pm - 9.00pm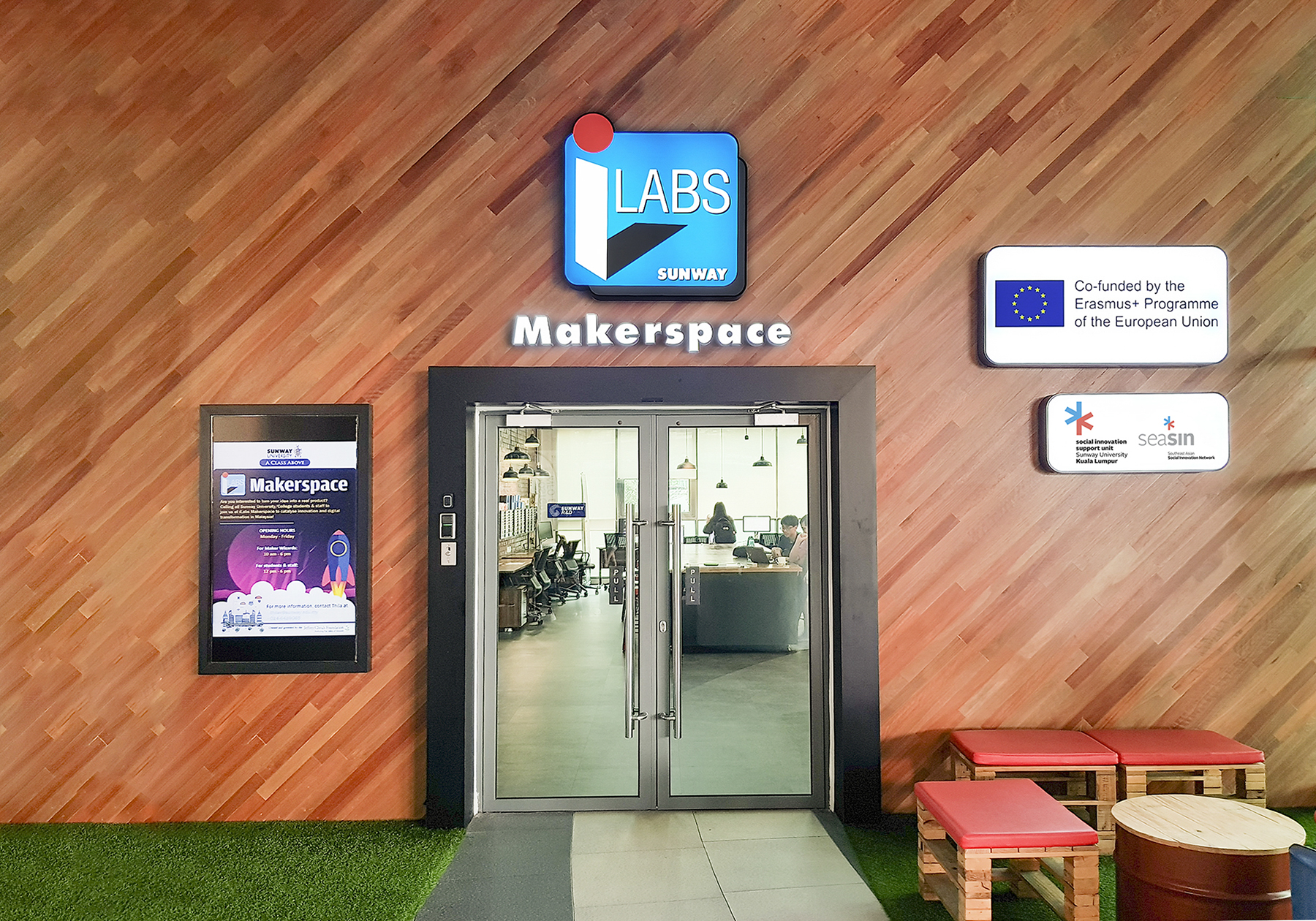 At the iLabs Makerspace, the university's community of different backgrounds are
able to explore their interests, create ideas, and develop prototypes. This enables
the university community to test the functionality and effects of their creations on
end users. This in turn provides students with market insights which helps to plan
their subsequent go-to-market strategies.

While it can be a challenge to develop a vision of a smart city, it is an even bigger
challenge to actually transform a city into a smart and sustainable city. Here at the
iLabs Makerspace, we are inspired to innovate and develop solutions that ensure
good quality of life, for now and for the future. We are not approaching this alone,
though. We partnered with industry players to provide the access and resources
that students need to create innovative solutions and solve real-world problems.
Prototyping Tools and Software

The iLabs Makerspace is run by a Makerspace Co-ordinator and Maker Wizards.
Maker Wizards are trained and certified student volunteers who have undergone the
necessary equipment & safety training.
The iLabs Makerspace is located on
Level UG, Sunway University.
(Behind the security booth at the drop-off area.)
Sunway University Basement Parking,
Sunway BRT Station Carpark, Sunway
Medical Centre Carpark.